Personalized. Specialized. In-Depth.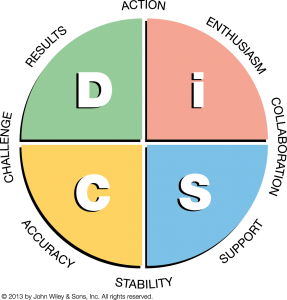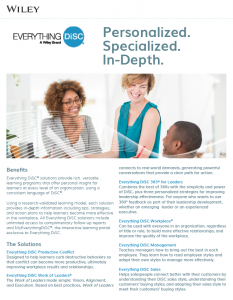 Everything DiSC Workplace® is a simple tool that's been helping people to connect better for over thirty years.
Individual assessment data provides a wealth of information about your workplace priorities and preferences.
Learn how to connect better with colleagues whose priorities and preferences differ from yours.
Cornerstone Principles of Everything DiSC Workplace
All DiSC styles and priorities are equally valuable and everyone is a blend of all four styles.
Your work style is also influenced by other factors such as life experiences, education, and maturity.
Understanding yourself better is the first step to becoming more effective when working with others.
Learning about other people's DiSC styles can help you understand their priorities and how they may differ from your own.
You can improve the quality of your workplace by using DiSC to build more effective relationships.
For more information contact: denise@leadership-possibilities.com or click here.